Ulasan Singkat Leads Profiter, Digital Products Pilihan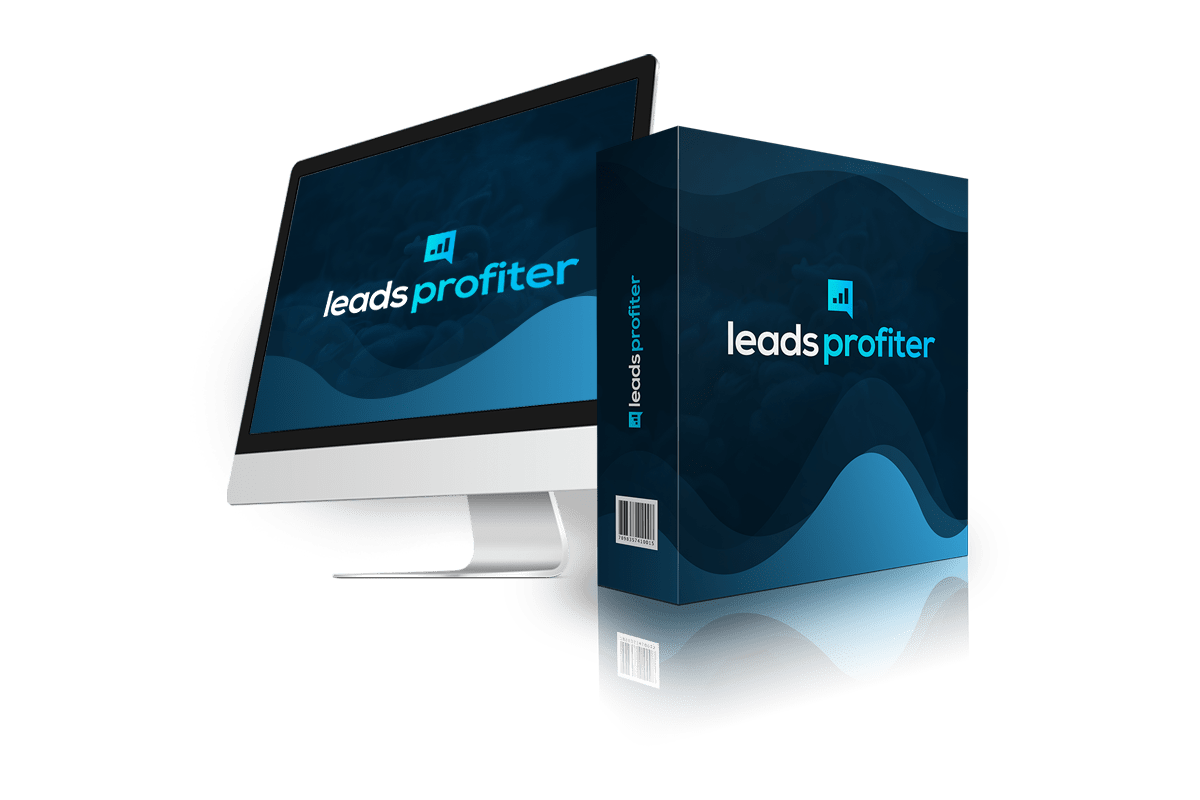 Apakah Anda tengah bermaksud memiliki sepaket Aplikasi Web Bisnis? Barangkali produk selanjutnya ini adalah yang Kau cari.
Revolutionary 1-Click FB Lead Generation And Marketing Automation System
Lihat Bagaimana KAMI Menangkap Prospek NYATA & Mengubahnya menjadi
Keuntungan Berulang Tanpa Batas
…Dan Anda BISA melakukan SAMA Berulang-ulang!
Penawaran Menarik!!!
Tersedia Reseller License!!!
Jual Sendiri & 100% Profit untuk Anda!!!
100% Cloud, TANPA Domain, TANPA Hosting, TANPA Install -TANPA Perlu Autoresponder Mahal – TANPA Perlu Landing Page – TANPA Dibutuhkan Keterampilan Teknis – TANPA Perlu Keterampilan Copywriting & TANPA INVESTASI YANG MAHAL!
Ingin tahu mengapa konversi, penjualan, dan keuntungan Anda terus menurun?
Karena audiens Anda menjadi lebih pintar…dan kebanyakan dari mereka memberi Anda Alamat Email PALSU/SEKUNDER. Jadi, ketika Anda mengirimkan penawaran Anda ke apa yang disebut "HOT LEADS" ini…
TIDAK ADA yang melihat penawaran Anda.
Tapi Kabar Baiknya adalah…Anda HANYA membutuhkan 2 hal untuk memperbaikinya dan mengembalikan bisnis Anda ke jalurnya…dalam perjalanan ke puncak tangga kesuksesan:
1. Anda mendapatkan Prospek NYATA … dan maksud saya Alamat Email NYATA yang digunakan pelanggan Anda setiap hari. Dan oh tolong…jangan meminta pelanggan Anda untuk membagikan (ketik untuk Anda) Alamat Email ASLI mereka kepada Anda. (Kiat Pakar: Cukup sumbernya langsung dari dalam Facebook hanya dalam 1-Klik – saya akan menunjukkan kepada Anda sebentar lagi bagaimana…)
2. Gunakan strategi yang tepat untuk menjual penawaran tersebut kepada mereka… Maksud saya kata-kata yang tepat untuk diucapkan agar mereka MEMBELI dari Anda (Memberikan Anda itu juga dalam satu menit)
Dalam Beberapa Tahun Terakhir, Vendor telah mencoba segala hal – UNTUK MENGHASILKAN LEAD!!
Seperti:
Search Engine Optimization
Pay Per Click Advertising
Webinars
Online Marketing Videos
White Papers atau e-Books
E-newsletter
Blogging
Menjawab pertanyaan di Quora
Posting 'Funny' Memes di Media Sosial
Sampai akhirnya, Vendor berhasil membuat suatu software untuk mengumpulkan LEAD dengan mudah.
Memperkenalkan…
Leads Profiter
Leads Profiter adalah web based software untuk mengumpulkan leads dengan konversi tinggi tanpa landing page atau optin forms, pengguna dapat mengirim email dan juga pesan follow-up dengan Autopilot lengkap, tanpa menggunakan software Autoresponder pihak ketiga mana pun.
Bagaimana menggunakan Leads Profiter?
Langkah 01. Buat Aplikasi Facebook dan Tambahkan Sistem (Tidak Perlu Persetujuan)
Langkah 02. Buat Kampanye dan Tambahkan Link Afiliasi
Langkah 03. Kumpulkan Prospek dan Konversikan Secara Otomatis
Fitur Leads Profiter
One Click Lead Capture via FB
Free Inbuilt List Management & Autoresponder
Unlimited SMTP Profiles
Instant Automatic Sync ke 10 Autoresponders dan Parallel Sync.
Zapier Integration
DFY Automation Workflow Affiliate Swipes
DFY Automation Workflow Engagement Swipes
Custom Tracking Domain
Unlimited Automation Workflows
Extensive Lead Analytics and Filters untuk Export
Email Template System
Laporan Harian, Mingguan, dan Bulanan
Inbuilt JVZoo Marketplace
Akses FE Commercial ke sub user (Reseller License)
Tambahkan user sendiri melalui Reseller Panel (Reseller License)
100 Sub user (Reseller License)
Kenapa Sister harus memiliki Leads Profiter?
Mengumpulkan leads dengan mudah