EbookPlate, Digital Products Template Project Pilihan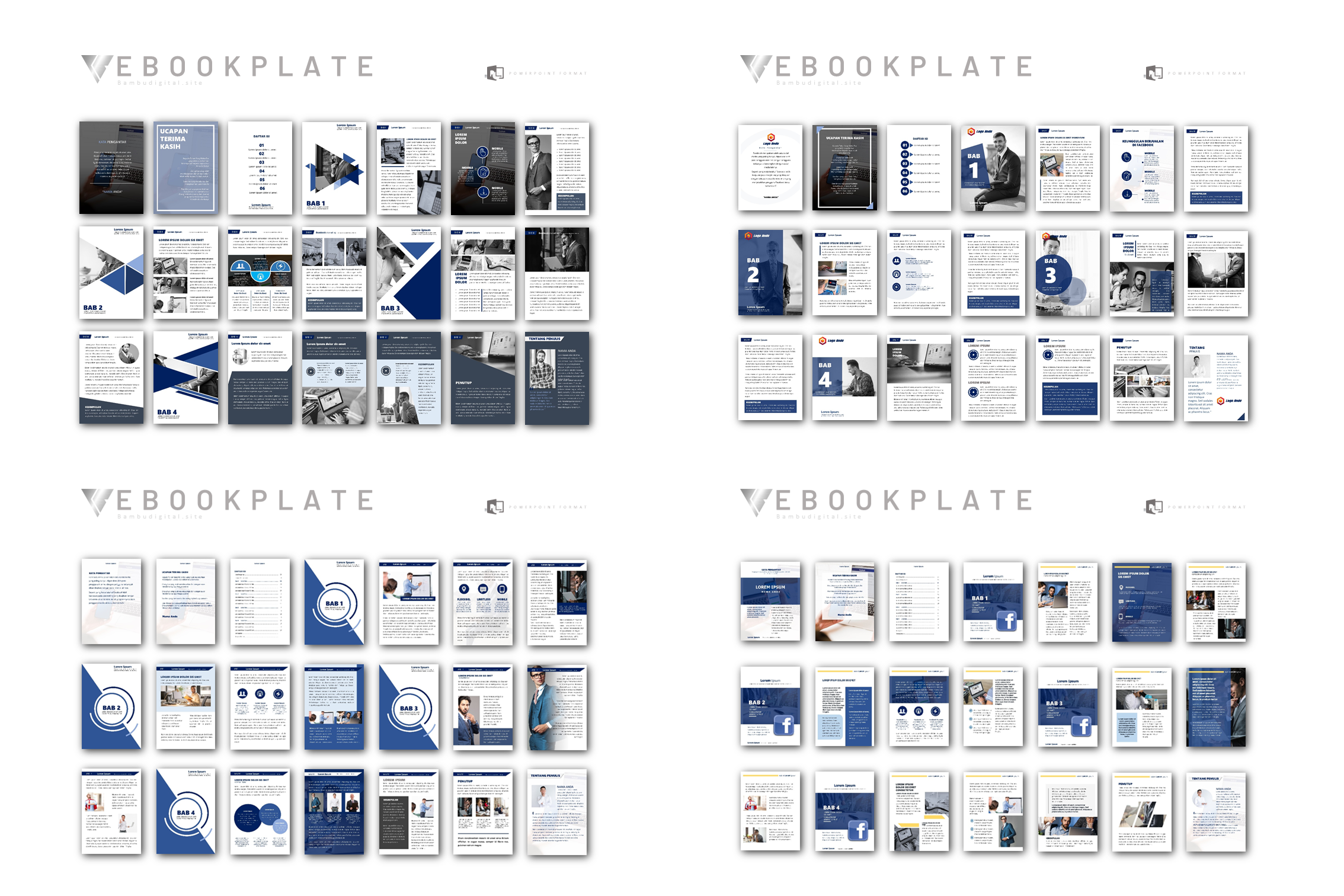 Apakah Anda lagi mencari sebuah Template Project Bisnis? Mungkin info berikut ini adalah yang Kamu cari.
BUAT COVER BOOK, EBOOK ATAU LAINNYA DENGAN TAMPILAN MENARIK HANYA DENGAN POWERPOINT
Sangat Mudah Digunakan, Tanpa membutuhkan skill design dan software design yang berat
Don't judge the book by the cover mungkin istilah ini sudah sering Anda dengar memang ada benarnya namun jika Anda mempromosikan ebook di social media dan media online lainnya mungkin istilah tersebut sudah tidak relevan , mengapa ? karena desain visual yang menarik dan unik menjadi penarik utama mereka yang berselancar di internet.
Oleh karena Anda butuh desain cover dan layout yang menarik untuk mempromosikan ebook Anda, sayangnya membuat desain cover dan layout merupaka pekerjaan teknis banget dan butuh skill dan keahlian khusus.
Oleh karena itu ( nama produk ) hadir untuk menjawab kebutuhan desain cover dan layout Anda
Apa yang akan dapatkan di EbookPlate ?
120 Template Cover dengan enam tema kekinian
1.       20 Template cover tema facebook marketing
2.       20 Template cover tema Instagram marketing
3.       20 Template cover tema Whatsapp marketing
4.       20 Template cover tema copywriting
5.       20 Template cover tema work from home
6.       20 Template cover tema selling
Serta 210 Template layout dalam 10 Modul
Kabar baiknya lagi template ini hanya menggunakan 100% Powerpoint untuk mengeditnya lho
Kenapa Kamu harus memiliki EbookPlate?
memudahkan dalam mendesign karena dengan menggunakan template ini tidak perlu lagi skill khusus